Dead Man's Cigarettes Out Now!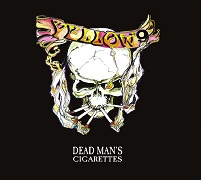 We want to thank everyone at the Hungry Tiger including the band Back in the Day for a fun show on the 23rd. Check us out at Chicago...
Thanks to all who came out to the Red Zone Tavern for our last show. We will be at the Hungry Tiger Café in Manchester on April 23rd....
Thanks to everyone who came out on the 9th to see use at Stryker's Café. Thanks to Mark and the entire staff for a great show!