Dead Man's Cigarettes Out Now!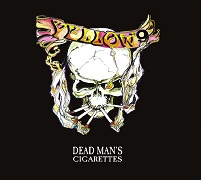 THE SHOW TONIGHT AT ANGELICO'S LAKE HOUSE IN EAST HAMPTON HAS BEEN CANCELLED DUE TO THE PENDING INCLEMENT WEATHER. We will be...
Yellow 9 would like to thank everyone who came out to see us at Carmine's on April 20th. We had a lot of fun and we saw a lot...
Check out our new Yellow 9 20th Anniversary Video on YouTube: Yellow 9 -20 Years Gone By