Dead Man's Cigarettes Out Now!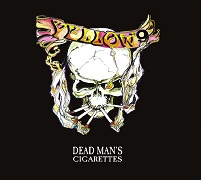 Check out our new Yellow 9 20th Anniversary Video on YouTube: Yellow 9 -20 Years Gone By
Thank you to all that came out to Manchester to see Yellow 9 at the Hungry Tiger Café on November 4th! We had a great time and thank...
Thanks for another great gig in Berlin at Stryker's Café. Thanks to Heather and Marc for welcoming us there and for the great...